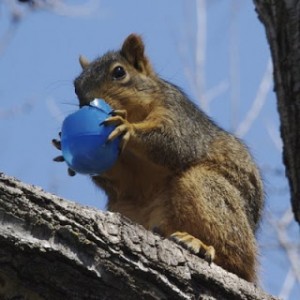 "Not all treasure is silver and gold, mate."
  (Jack Sparrow, Pirates Of The Caribbean)
---
written by Debbie Allen
After Winter's frigid breath blows its final veil of frost across a cold, barren earth, there reigns a silence.  A pause between the seasons, into which the welcome voice of Spring speaks the Creator's Good News of New Life and Eternal Hope into all the earthly places  where death once seemed to rule.  In so many ways, Spring is a vivid re-enactment of the miracle of the Easter Story.   This season is imprinted with the message of Jesus dying on the cross…laying silent in death's grip for a time…resurrected from the grave to New Life.   Death for a season…silence for a time…new life springing forth! This is the pattern of Spring.
As I walked the perimeters of my backyard , hiding Easter eggs for my Grandchildren one Easter afternoon; it didn't take me long to realize this pattern was everywhere!  Hiding Easter eggs under the withered stalks and dead leaves of  last year's lifeless flower beds, I noticed the ground now studded with tender, green shoots pushing up through the dirt and springing forth with the beauty of a Day-Lily's new bloom.   While maneuvering colored eggs into the crooks and forks of backyard bushes and trees,  I realized the barren tree branches, once laden with snow, were now covered with new buds; pregnant and ready to give birth to the snow-white blooms of the Wild Plum tree.  Any traces of winter that may have lingered behind in my heart were banished in an instant, by the unexpected warmth I felt just hearing the sweet chirps of a Robin's new song in this new season.   Never before had Spring's pattern been more evident to me.  Death for a season…silence for a time…new life springing forth!
After hiding all the eggs, I looked up to find my husband standing under the patio, laughing and pointing up at the tree I just walked away from.
"Looks like we have a joiner… an early treasure hunter!" Jim announced, laughing.
When I turned to see what he was talking about, I spotted a squirrel perched on a branch high up in our Cottonwood tree.  His paws were wrapped around the plastic Easter egg he'd managed to steal from the bush below.
That little squirrel recognized treasure in my backyard that day, too!  He wasn't content to just give it a quick look and scamper away. He somehow understood the value of that treasure and his need to have it. So… he took a risk, leaving his place of safety to obtain it.  He worked furiously with both teeth and claws to bore a hole in the egg.    Because the egg was taped shut, that squirrel struggled for over thirty minutes before retrieving the chocolate candy stuffed inside of it.  Once  the sweet contents were in his little belly, with a surge of new life (His first chocolate high!), that squirrel disappeared out of sight, leaving the empty shell behind!
Spring is beautifully laced with the telling and re-telling of the Easter Story! This season mirrors, in unique ways,  the Story of the Savior's Victory over Death and the New Life that springs forth because of it. Eternal Life!  Without a doubt, Jesus is the Greatest Treasure mankind will ever seek in his lifetime.  However we, like the little Easter squirrel, must first sit up and take notice of this One-of-a-Kind, Priceless Treasure, realizing that our greatest need in life is to lay hold of it.  Eyeing it from afar is not enough.  Just knowing it is there will not work. We must be willing to risk all, stepping outside our comfort zones to  receive this Treasure for ourselves.  Only then will we discover  it takes a personal sampling of the Sweet Contents of this Personal and Priceless Treasure to awaken us to the New Life that is within us!   Happy Easter…and Happy Hunting!!
"You will seek Me and find Me when you seek Me with all your heart. I will be found by you, declares the Lord." (Jer. 29:13-14 NIV )
"The fear of the Lord is your treasure.   "( Isaiah 33:6b NIV)

  Heart Trapping –  What"imprints" of the Easter Season and the pattern of Spring do you see in your own back yard?  What treasures in life are you seeking?   How much are you willing to risk in life to attain them? Have they any Eternal value?   Do you believe that Jesus is your Greatest Treasure in this life?  Why or Why not?
Prayer –  O God, You are my God. You alone are my Treasure in this life.  My soul longs to find you. I hunger deeply for You; my whole heart longs to be satisfied by treasures beyond the silver and gold of this world.  Help me to find the Beauty of Your  undeniable and Priceless Presence in this Easter Season.  Thank you for Your gift of Hope and New Life…     Amen.